Prepare your home for Fall's unpredictable cold snaps with these helpful tips:
Don't Let Cold Walk Through The Front Door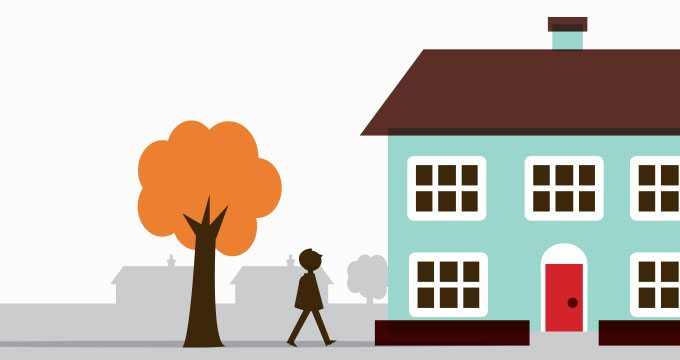 Doors are great for people and pets. Unfortunately, cold will also try to sneak in every time a door is opened. And it will try to force its way in through leaking seals around your doors even when they're closed. Replace worn or insufficient weatherstripping to preserve the barrier between cold and comfort.
Get Out The Caulking Gun
Small holes can mean small air leaks. And small air leaks are all it takes to let the warmth inside your home escape into the wild. Caulk small holes and cracks yourself, or find a local handyman to give you a hand. Pay close attention to areas around doors and windows, where weathered wood can start to break down.
Let Your Furnace Breathe
Your air handler or furnace is going to be working overtime as the weather gets colder. Make sure it has unrestricted airflow with a clean furnace filter. Drier winter weather can also produce more dust, so checking your filter now will help keep your air cleaner as the seasons change.
It's The Humidity
If you have a whole-home humidifier, Fall is the perfect time to check the pad, and replace it if necessary. That way, you're ready to fight off static shocks and damage to your furnishings before they start.
Make Sure Your Furnace Is In Shape
The best time to repair or maintain your furnace or heat pump is before you really need it. Schedule an appointment with us to get a system checkup to make sure you're squared away before it becomes an emergency. Performing a system check will also make sure your furnace, air handler, heat pump or air conditioner are all ready for the up-and-down temperatures that Fall can bring, as the weather goes back and forth between wet, dry, hot and cold.
Contact Air One Heating and Cooling