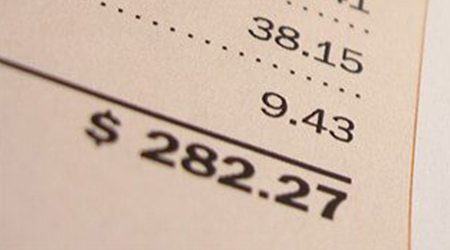 The Cost of Electricity Impacts your Monthly Bills
The price of electricity rises with the start of the warmer season as everyone cranks on the AC, and demand for electricity as a commodity increases. Over the past few weeks as the Midwest and Southeast of the United States have gotten our first taste of warm weather, and the uptick in electricity cost has followed along with it. This may sound like some sort of nebulous market force but it in fact has a real impact on your monthly utility bills.
Easy Ways to Lower your Utility Bill
Here are some tips and easy ways to keep your utility bill down during the fast approaching warmer weather season:
Apply weather stripping to doors and windows
Insulate outlets and light switches
Install a programmable thermostat
Regularly change filters for any heating or cooling system in your home
Add attic insulation
Install a low-flow shower head
Insulate your water heater
Wash clothes in cold water
Get a home energy audit
Purchase efficient appliances
Clean vents
Two degree rule for thermostats between seasons
Turn down your waterheater
Unplug unused appliances and devices
Airone Value Protection Plan Will Save You on Monthly Bills
Regular maintenance of your heating and cooling system will not only save you on monthly bills, but also improve the air quality in your home! This also reduces the likelihood of expensive emergency fixes while prolonging the life of your equipment, and maintaining the factory warranty.
The Airone Value Protection Plan includes all of the regular maintenance and service your system needs to run at peak performance while using energy efficiently.
Contact us today and ask about how we can help reduce your monthly utility bills!
Value Protection Plan Benefits
Gold Standard
Platinum Plus
Regular Scheduled Maintenance
Spring and Fall
Spring and Fall
Reminder Service
Pre-Season Scheduling
Clean and Inspect Entire System
Clean Condensor Coil
Clean Condensate Drains
Tighten Electrical Connections
Measure Volts/Amps
Lubricate Moving Parts
Adjust Thermostat Calibration
Clean Outside Unit
Replace Filters

*

Ensure Correct Air Flow
Test Safety Controls
Clean Dryer Vent (Regularly $35)
Inflation Protection
1 year
2 years
Savings on Repair Diagnostics
$10 off
$15 off
Repair Discount
10% off
10% off
Priority Status on All Repairs
24 Hours
Same Day**
Overtime Rates
Never
Never
Repair Warranty
1 year
1 year
Purchase Accrual
$25/Year
Annual Cost
$198
$310
Monthly Payment Plan
$18
$27
SIGN ME UP!
* 12 Filters (1" pleated). Custom sizes extra. Upgrades available.
** Service request received by noon Monday-Friday