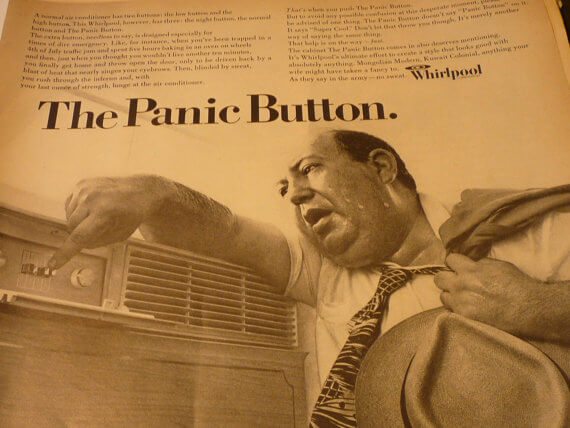 As summer approaches, bringing with it soaring temperatures and unbearable humidity, millions of people will turn on that marvel of discovery and invention – the air conditioner. Summers are hot and difficult here in Louisiana – air conditioning makes them bearable!
These comfort units that homeowners activate with the ease of flipping a switch are complex electromechanical systems, the end products of nearly a century of engineering development in cooling, thermodynamics, controls, and energy efficiency. In 2000, air conditioning/refrigeration was named among the 10 greatest mechanical engineering achievements of the 20th century, according to a survey of ASME members.
Air conditioning actually has roots in second century China, where an inventor named Ding Huane crafted a manually powered rotary fan. The concept of air cooling also intrigued the great American inventor and statesman Benjamin Franklin, who in 1758 conducted experiments with evaporation and alcohol to attain freezing temperatures.
The first modern air conditioner was invented in 1902 by Willis Haviland Carrier, a skilled engineer who began experimenting with the laws of humidity control to solve an application problem at a printing plant in Brooklyn, NY. Borrowing from the concepts of mechanical refrigeration established in earlier years, Carrier's system sent air through coils filled with cold water, cooling the air while at the same time removing moisture to control room humidity.
Today's air conditioners, while operating on the same fundamental science as Carrier's 1933 system, incorporate advancements in vapor compression, diagnostics and controls, electronic sensors, materials, and energy efficiency.
Today, about 80% of American households have air conditioners, mostly central systems, according to the Energy Information Administration. Air conditioning has grown from a luxury to a necessity and contributed in many ways to the quality of life in America and the industrialized world. In addition to the obvious benefits and enjoyments of comfort cooling, the air conditioner altered architectural design, allowing windowless office buildings and houses without porches. Air conditioning also played a major role in migration patterns and economic development in the U.S., allowing millions of people to live and work and establish businesses in locations known for their hot and steamy climates – such as Louisiana.
Proper care of your modern air conditioning system is essential to its efficient operation. While still using the same fundamental ideas as the first AC units, today's air conditioners are far more sophisticated, meaning that there are a lot more things that can go wrong. Our Air One Value Protection Plan includes twice-annual checkups of your entire system to keep it in proper working order, ensuring that you stay cool during the hot summer months ahead. Get in touch with us today to learn more about the Value Protection Plan!
Learn About The Value Protection Plan