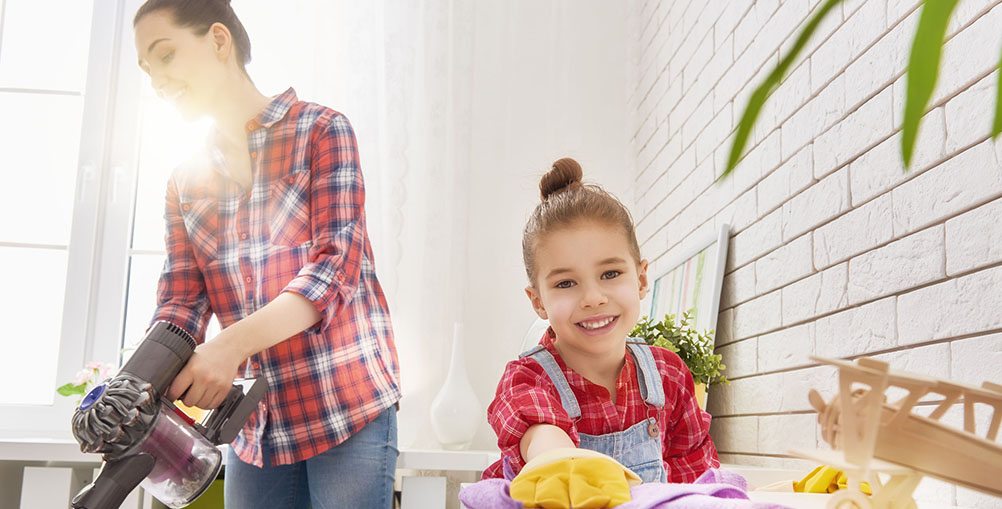 Spring is almost here. It's time to dust off from winter, and we all know that spring means spring cleaning. Here is a checklist to make sure your Home and HVAC systems are ready for the upcoming season:
Remove Encroaching Plants, Weeds, or Debris: Maximizing airflow around your air conditioner will lower your monthly bills. Plants could be slowly creeping up on your system, or debris may have build up during the winter – Try to keep a 2 foot clearance around your system.
Duct Cleaning: The inside of ductwork can be disgusting. Call a cleaning professional to have your ducts maintained so that you are not breathing in anything that has been trapped. As an added bonus this type of maintenance can reveal other problems such as mold.
Dust and Mop: This is a common chore you are probably not doing often enough. Dust, allergens and dirt can accumulate on all the surfaces of your house quickly, especially after a long winter with windows and doors closed. Conversely having your windows and doors open during the spring and summer can allow outdoor pollutants into your home. Make sure to thoroughly ventilate your home when cleaning to ensure these pollutants do not end up in your indoor air.
De-clutter your home: Clutter gets build up during the winter, but all those added surfaces mean more places for dust and allergens to hide. Cleaning out a garage or spare room of stuff can actually improve the air quality throughout your entire home. Be careful though, if an area has not been touched in a years, and spring cleaning is maybe a bit overdue, it is a good idea to wear a mask!
Change System Filters: A Dirty filter can have a very detrimental effect on both the quality of the air in your home, and your monthly utility bill. You should change your furnace filters at minimum once before the heating season(fall), and the cooling season(spring). Be sure to turn off all of your equipment before changing any filters out. Tough to access filter locations may require professional assistance.
Professional Cleaning: There is the old saying 'An ounce of prevention is worth a pound of cure' – this is true with your Air conditioning system as well. Summer can be punishing on your cooling systems, and having a professional maximize airflow and performance can reduce bills and maintenance significantly down the road.
If you are concerned about the condition of your system, or just want to get a routine checkup to start spring off right, contact us today!
Contact Air One Heating and Cooling